13.05.12
IABR Tour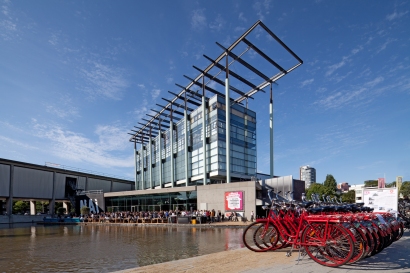 Inspiring guided bike tour of other ways of city making
Get ideas about the city of tomorrow. Book an inspiring tour to explore Rotterdam and discover how policy makers, architects and – most importantly – the people of rotterdam are changing the city. Your guide will take you on a tour of the Biennale exhibitions in the Netherlands Architecture Institute (NAI), the Schieblock, the Mini Mall and diverse other (un)known locations in Rotterdam. Visiting these venues will give you a chance to experience how the city of tomorrow is evolving. 

Tours (individual reservations) will take place on May 13, June 17 and 24, July 8, 15 and 22, August 12.


Location
The tour starts at the Netherlands Architecture Institute, Museumpark 25, Rotterdam.
Tours (individual reservations)
Costs: € 37,50 per person
Including: entrance NAi, bike, guide and souvenir
Time: 11.00 – 14.00
Language: Dutch