10.10.12
Seminar Istanbul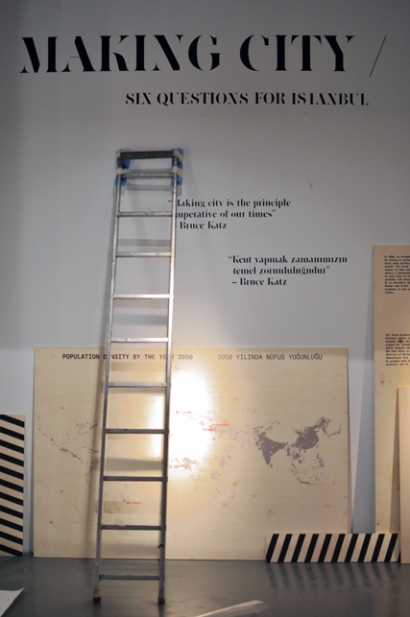 The IABR seminar Making City Istanbul takes place on 15 October as part of the launch program of the Istanbul Design Biennial. During the morning session, which will be opened by mayors Aboutaleb (Rotterdam) and Baltacı (Arnavutköy, Istanbul) and IABR-director George Brugmans, landscape architect Dirk Sijmons (H+N+S and curator of the 6th IABR in 2014) will give a presentation of the strategy and results of the IABR Atelier Istanbul. The Atelier developed a strategic vision and action plan at municipal level, eventually to be realized throughout the entire Istanbul metropolitan area.Turkish architect Emre Arolat, curator of the Istanbul Design Biennale, will discuss the potential of this comprehensive, innovative strategy.
The seminar is followed by a networking lunch for Dutch and Turkish professionals organized in collaboration with the Municipality of Rotterdam, DutchDFA and the Economic Development Board Rotterdam.
The afternoon program examines ways of fine-tuning the approaches to sustainable urban development outlined in Making City Istanbul to the specific context of Istanbul and how stakeholders – planners, designers, politicians, civil society, and market parties – can put them into practice. After a number of short presentations of the three projects, these issues will be discussed in a debate between Dutch, Belgian and Turkish designers and architects, in dialogue with the public.
The seminar is part of NLTR400, a program of events celebrating four hundred years of trade relations between the Netherlands and Turkey.