22.04.12
Who's making city?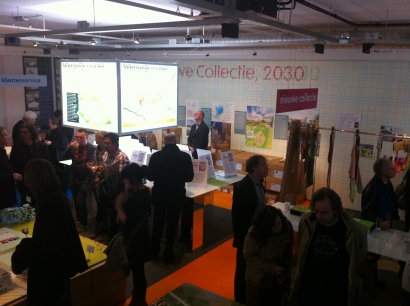 Opening of the exhibition 'Making Almere'
The architecture festival 'Making Almere' – part of the 5th IABR: Making City – started Saturday 21 April in the city centre of Almere. The festival focuses on the inhabitants of Almere. "The people of Almere are making the city," said Annemarie Jorritsma (Mayor of Almere) who officially opened the exhibition. 
Architecture festival 'Making Almere'
Almere is reversing from top-down to bottom-up planning. The exhibition 'Making Almere' examines this new direction followed by Almere. Visitors are challenged to come up with ideas and contribute to the future of the city. The dynamic exhibition will expand continually with input from visitors and with the results of debates, guided tours, workshops and other events. What's more, visitors can use the Augmented Reality app UAR to learn about recent and future initiatives in the city.