20.06.12
Exhibition Test Site São Paulo Now Open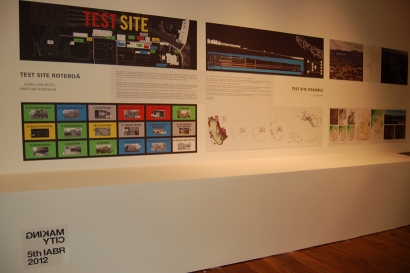 The exhibition Making City São Paulo:
'São Paulo: da cidade informal aos novos bairros'
opened on Tuesday evening 19 June. The official opening was attended by Ricardo Pereira Leite (Municipal Housing Secretary), Elisabete França (Vice Municipal Housing Secretary) and Fernando de Mello Franco (curator of the IABR Test Site São Paulo). The exhibition presents the visions and outcomes of the IABR
Test Site São Paulo
.

The exhibition is on view from now until 5 August at the MCB– Museu da Casa Brasileira, São Paulo, Brazil.