06.07.12
Opening exhibition 'Grand Prix du Sud' - Test Site Rotterdam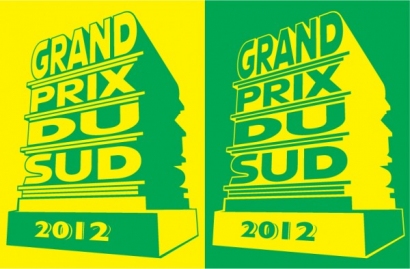 Location: RiverClub Gallery (Delftsestraat 6), Test Site Rotterdam
On Friday 6 July at 17.00, the exhibition 'Grand Prix du Sud' opens at the RiverClub Gallery on Test Site Rotterdam. Everyone's welcome!
Grand Prix du Sud 
The 'Grand Prix du Sud' is a new annual prize for the best urban design idea for Rotterdam-Zuid. The contest is open to everyone. The proposals must present innovative visions of the city, public space and urban or public life in Zuid. Each submission becomes part of an ever-expanding exhibition that will travel through the city. The exhibition at the RiverClub Gallery (6 – 27 July) highlights the 100 best ideas received so far, presented on a landscape of 100 identical plinths. The ideas will be adjudicated at the end of 2012, when the first winners of the prize will be announced.
> For more information about the 'Grand Prix du Sud' contest, rules and registration, see:
www.stedelinks010.nl
Stichting Stedelinks010
Grand Prix du Sud is part of a series of projects in the campaign 'Werken Aan Op Zuid' – an investment campaign aimed at encouraging people and developers to take joint ownership of the city. The campaign was founded by stichting Stedelinks010, a partnership between team Kamiel Verschuren (stichting B.a.d); stichting NAC and OONA graphic design agency, team JeanneWorks and team RAAFRotterdam. 
Visit the exhibition 'Grand Prix du Sud' from van 6 - 27 July 2012 at RiverClub Gallery (Delftsestraat 6, IABR Test Site Rotterdam).