12.08.12
Toine Klaassen: Intensice Care Hofbogen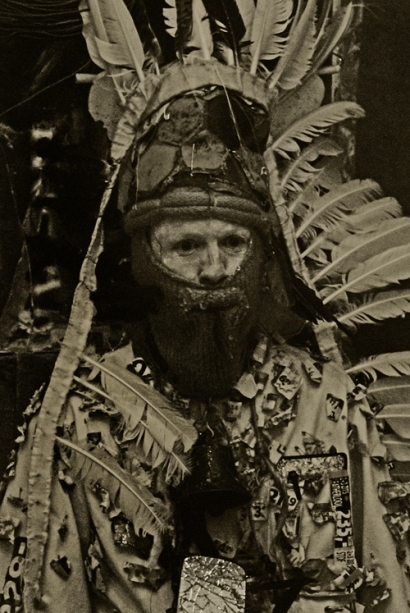 Photo: Rolf Versteegh
Location: Test Site Rotterdam, Luchtsingel
During the 5th International Architecture Biennale Rotterdam, Sculpture International Rotterdam (SIR) is organising a series of activities during the SIR Summer Programme with performances, lectures and guided tours about, and in the vicinity of, the city's fifty public artworks.
 In collaboration with theatre maker Lin Klaassen-Zwamborn and film maker Rolf Versteegh, Rotterdam artist Toine Klaassen will give a performance that could last an entire day. The performance explores the situation in the Hofbogen at that moment: intensive care for the Luchtsingel with all the resources that such an operation requires. Until the actual performance, Klaassen refuses to give away any details, preferring to make all the preparations he needs to face whatever the city will throw at him: "so that whatever I've prepared can fuse with whatever happens right then and there". 
A possible Klaassen scenario might look like this:
A primly dressed lady, 'The Seagull Lady' letting out her too-large dog that looks uncannily like a wolf (which is actually Toine Klaassen) on or under the Luchtbrug. It turns out to be a covert ritual, consecrating the site with 'holy' water more than a century old sourced from the ancient cloister studio beneath the cupola dome of Cucosa on the Raampoortstraat, (home to the oldest authentic Netherlandish shaman, who blesses and mixes the waters in a mysterious magical ritual). And there is a woman, covered entirely in honey and a liberal sprinkling of cocoa powder. The Dutch bushman adds to the mystery by playing his 'unorganised and unauthorized ancient drums' set of old pans in the background. 
Sunday 12 August from 12.00 to around 23.00