13.03.12
Presentation Making City & Atelier Istanbul in London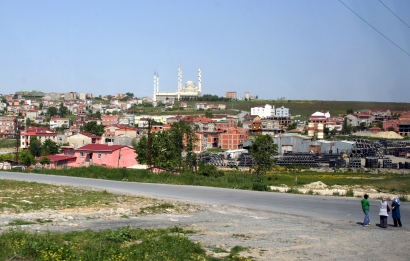 Ahead of the 5th IABR's April opening in Rotterdam, the Architecture Foundation (London) hosts an evening with Joachim Declerck (Co-curator of the 5th IABR: Making City; Program Director of Architecture Workroom Brussels; Coordinator of Atelier Istanbul) and Dirk Sijmons (Partner of H+N+S Landscape Architects, Design Office in Atelier Istanbul; former Governmental Advisor on Landscape). 
Making City & Atelier Istanbul: 
Connecting disciplines and stakeholders in an innovative strategy for the urbanization of Istanbul
The event will focus on one of the key projects of the 5th IABR, Atelier Istanbul, to explore the Biennale's working methods as both a cultural operator and a platform for research and development; collaborating with cities on concrete social and spatial challenges to effect lasting urban development by connecting disciplines, sectors and public and private stakeholders through design, research and a process of international debate and reflection.
When & where?
Tuesday 13 March 2012,  7pm
The Architecture Foundation, 136-148 Tooley St, London SE1 2TU